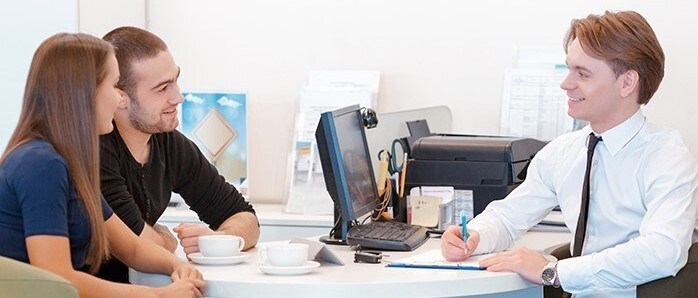 Carter County Hyundai Offers No-Hassle Financing in Ardmore, OK
At Carter County Hyundai, we know that most people can't afford to pay the full cost upfront for a new or used vehicle. That's why we offer no-hassle car financing on our new or used vehicles, whether you choose to purchase or lease. Our experienced Carter County Hyundai auto loan staff is waiting to approve your next auto loan today. If you need a car loan for a new Hyundai or used car, you have come to the right place. Quick and easy car loan approvals in greater Ardmore are available for both new Hyundai and used cars in Ardmore. We can help with your auto loan approval today; whether you have bad credit or perfect credit, or fall somewhere in between! Getting approved for a car loan in the Ardmore area online is free, and there are no obligations to buy. You can quickly and easily get approved for your next car loan with us because Carter County Hyundai has an extensive nationwide network of lenders. Whether it is a new Hyundai or a used car, auto loans are available for all makes and models. And you can even get the process started from the comfort of your own home with our easy and secure online finance application . After we've processed your information, one of our auto finance experts will get back with you promptly to discuss the details of your request. Let us customize a car loan program to fit your needs
Will a Hyundai Lease or an Auto Loan Be the Better Fit for You?
Both leasing and buying have their own sets of general benefits and risks--which get even more specific when you narrow down their applications to individual budgets and situations. But, with nearly one in three new cars on the roads under a lease, there's no doubt that vehicle leasing is growing in popularity across Oklahoma.
But if you've only ever bought cars--or you're on the hunt for a first vehicle of your very own--you may be skeptical of leasing, and not sure which option is going to be the best fit for you and your situation.
But, that's why we're here to help. The team at Carter County Hyundai--leasers and buyers alike--put our heads together to come up with a quick lease vs loan comparison, looking at the benefits of buying a vehicle outright, and the benefits of renting a nicer, newer car for a shorter period of time.
Hyundai Leasing Info and Perks
Your credit score does influence your lease payments
Enjoy a lower down payment, or even no down payment at signing
Drive the newest cars, with the newest tech, every few years
Enjoy full warranty coverage for the term of most leases
If you can relate to the bullet points above, then a new Hyundai lease may be the right choice for you.
Hyundai Financing Info and Perks
Your credit score does influence your financing rate
Build equity in your Hyundai with every payment, and own it outright when you're done
Travel as far as you want with no mileage restrictions
Customize or accessorize your Hyundai car, crossover, or SUV however you want
If those perks sound like the right fit for you, then choosing a new Hyundai loan might be the way to finance.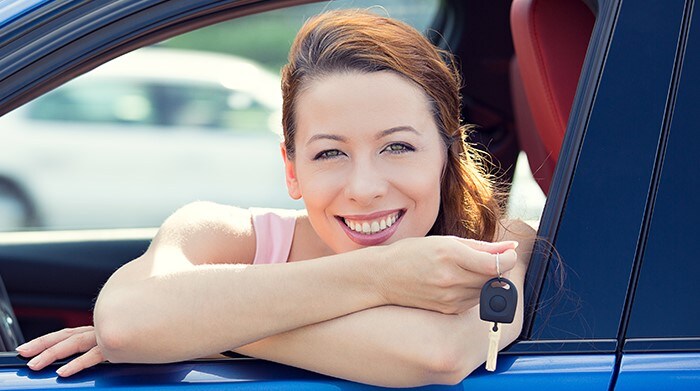 New Hyundai Lease Deals and Special Offers
If, after digesting the information above, you're still not sure which option is going to be right for you, we encourage you to browse through new Hyundai inventory at our Ardmore, OK showroom and check out the Hyundai incentives we currently have available.
Carter County Hyundai Helps People Get the Best Possible Terms on a Car Loan or Lease
Carter County Hyundai is a full-service dealership with a vast selection of new and used vehicles to choose from. Our team of auto finance specialists have the knowledge and expertise to assist you throughout the purchasing or leasing process. We go to great lengths to help you get a lease or loan solution that fits within your budget. Our seasoned financing experts will address all your questions or concerns while ensuring that you receive a fair-market price on a new or used car. By working with lenders and understanding your needs, we can create customized loan and lease programs suited to your situation. Our finance department can adjust variables to make sure your loan will fit your lifestyle. The term can be extended to lower monthly payments, or you can pay a little more to shorten the duration of your loan. Call us at (580) 319-4949 or visit our dealership at 616 Holiday Drive in Ardmore, OK and let us help you drive away in a new or used vehicle with a car loan or lease at terms you can be happy with. We proudly provide Hyundai loan and lease options to our neighbors in Marietta, OK, Davis, OK and Denton, TX.